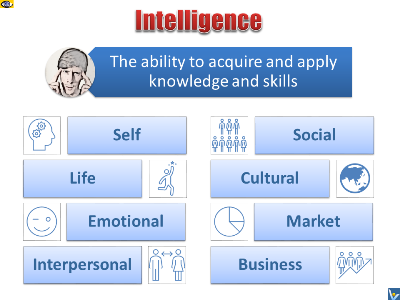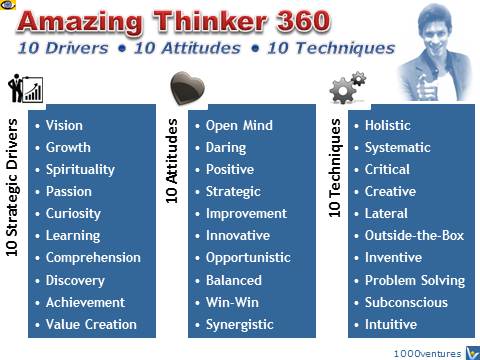 Holistic intelligence is a sage, focused intelligences are his students... Few students learn wisely which creates an opportunity for you to stand out.

Some Enablers of Holistic Intelligence

Metaphors. Holistic metaphors create 'Aha!' effect and facilitate holistic intelligence. For instance, the metaphoric definition of an Entrepreneurs as "a gardener who plants a business-idea seed and grows it into a fruit tree" inspires a holistic roots-to-fruits approach to business design of a startup.

Five Basic Elements. If you wish to establish a well balanced business, organization, or relationships, you must create and maintain a dynamic balance of the five types of energy which are Fire, Earth, Water, Metal, and Wood. The movements of five elements are stable and predictable when they are in balance. You should also keep in mind that the Five Basic Elements are changing, moving, waning, and expanding all the time. Stay in harmony with these changes.

Subconscious Ideation. The greatest know-how is knowing how to engage your subconscious mind because it works millions times faster. JI you haven't mastered this know-how yet, just give your subconscious mind strong 'Why' and 'What', and it will come back with an amazing 'How' in due course.

Brainstilling. When you design a new venture, alternate brainstilling and brainstorming to think both holistically and creatively.