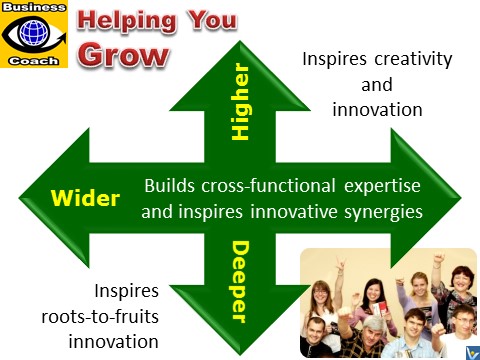 I am a great fan of you and am completely amazed to see the website and the kind of information it has. All the topics are simply superb and I feel they are all very well written to help anyone under the sky.
Krishna Kumar. A., HBL Corporate Communications
Your knowledge is so amazing and your ability to convey it even better.

Rosemarie Saldanha, APCTT

This site is absolutely over-whelming!!! It has so much useful content in there... and it is unbelievable how many links you have... e-coach is like a tree of knowledge... where you can keep clicking and reaching so many different sections of the site....

Pooja Sharma, Continental Suraksha
I am using your site (1000ventures.com) and e-courses for 10 years from now. They are truly very helpful and hats off to the variety of subjects included.
Arti
I have gone through some of the case studies presented on your websites on various topics like implementation of Lean Manufacturing, Six Sigma etc. in India. They are truly amazing and very informative.
Amit Gupta, CII Northern Region
Your innovative attitude inspires!

Lalit Kumar

21st century website !!!! .. Since → knowledge is going to play a major role, your site is perfect place to network with. Success !!

Manjunatha Maiya, Philips BOP Office

Have gone through your web site and have only one word: EXCELLENT!

Prof Ravi Chhabra, Financial Consultant & Corporate Trainer
This site is a university on → management in the net.
Sharan Saravanan, Entrepreneur from Chennai
I am very happy to see such an informative site on innovation and IP. I feel happy to be working in the area of specialization. All the best to you.
Subhadip Sarkar, Senior IP Specialist, Infosys Technologies Limited
I am a great fan of your e-Coach and it motivates me to drive my carrier in IP & Innovation management.
Pinaki Ghosh, Infosys Technologies Limited
A good innovative warehouse, being background to enhance our thinking on → innovation for transforming mined stuff to develop a challenging career.
A.Venkat Rama Rao, Sr .Tech Specialist, Infosys Technologies Limited
Thank you so much for running excellent knowledge spreading website like this. It is an ultimate site providing tons of information in so many areas. I really wonder how you were able to collate and publish this much of information at one place.
I would like to be a trainer on some of the topics and concepts on your site. Could you please advice me on what needs to be done to change my career as a trainer?
Bhargava Pillutla, Tata Consultancy Services
I am impressed with your zeal to support → entrepreneurs.
Dr.A.S.Rao, Hon.President, Indian Innovators Association
Your website is beautiful, informative and excellent.
M.P. Bhattathiri, Retired Chief Technical Examiner, Govt. of Kerala
I am impressed with the quality of the modules that are available for training.
Dr. Kamlesh Misra, Director, Institute for International Management & Technology
It is boosting my → creativity!
Udaysinh Patil,Director, Patco Plantation (P) Ltd.