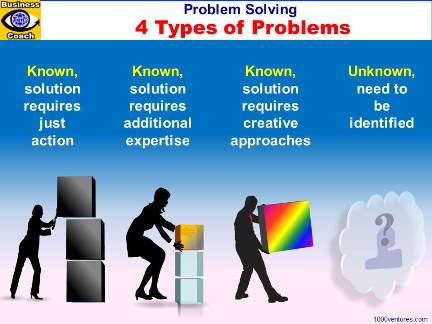 → Problem Solving Strategies: 4 Levels
References:
1. Lateral Thinking, Edward de Bono
Problem Defined
A problem is simply the difference between what you have and what you want. It may be a matter of getting something, of getting rid of something, of avoiding something, or of getting to know what you want.
Four Types of Problems